The 1st International Workshop on Multimedia, Indexing and Information Retrieval
Workshop on Multimedia, Indexing and Information Retrieval(WMIIR'17) will be held at National School of Applied Sciences (ENSA), Tetuan, Morocco on March 29th and 30th 2017.
Overview
Multimedia is increasingly becoming the most important and valuable source for insights and information. It covers from everyone's experiences to everything happening in the world. It becomes a part of daily life in our society, industry and academic researchers to have access to different multimedia systems, services and applications in terms of internet research, social media stream, internet-of-things-based streams, video stream in surveillance, medical image or video stream, mobile phone photos or video stream, business transactions, Image and video indexing and retrieval continues to be one of the most exciting and fastest-growing research areas in the field of multimedia technology.
The objective of this workshop is to bring researchers working in the related fields and to use this as a forum to exchange views and ideas in these topics of current research.
The extended versions of the best accepted papers are to be published in the special issue of the International Journal of Interactive Multimedia and Artificial Intelligence (IJIMAI) (http://www.ijimai.org) indexed in : DBLP and Thomson Reuters.
Topics
Paper topics include, but are not limited to:
• Image and Video processing
• Image and video watermarking
• Motion and Tracking
• Information forensics and security
• Biomedical Image Analysis and Applications
• 3D object recognition
• 3D Shape and Structure Analysis
• Computer graphics
• Audio and acoustic signal processing
• Spoken language processing
• Speech processing
• Signal processing for Big Data
• Signal processing for the Internet of Things
• Multimedia document processing
Papers must be prepared using ACM template (max 6 pages) and submitted electronically in PDF format via the Easychair system. Click here to submit a new paper.

All accepted papers will be published by ACM ICPS and included in ACM digital library (http://dl.acm.org).
The publication in ACM ICPS has been confirmed. The ISBN number assigned By ACM ICPS to BDCA'17(WMIIR'17) conference is 978-1-4503-4852-2. ACM send all published materials to Thomson Reuters, Scopus and DBLP for indexing in their products.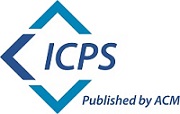 Furthermore, authors of high quality papers will be invited to submit an extended version of their work for potential publication in a special issue/section of an international journal.
Important Dates
– Paper submission: January 15th, 2017
– Deadline extended to : Jan. 22nd, 2017
– Acceptance notification: February 19th, 2017
– Camera ready copy due: March 05th, 2017
– Conference dates March 29th and 30th, 2017

Chairs
Abdelalim SADIQ, FS, UIT, Kenitra, Morocco
Abdellatif MEDOURI, ENSA, UAE, Tetuan, Morocco
Program Committee
• Ikram El Azami, FS,UIT, Kenitra, Morocco
• My Youssef Hadi, FS, UIT, Kenitra, Morocco
• Khalid Housni, FS,UIT, Kenitra, Morocco
• Barbaros Preveze, Çankaya University, Turkey
• E.Kapetanios, FST, WU, London, UK
• Gabriella Sanniti di Baja, ICAR-CNR, Naples, Italy
• Lin Ma, Huawei Noah's Ark Lab, Hong Kong, China
• Said Jay Andaloussi, FS, UAC, Casablanca, Morocco
• Ameur Elbachir, FS,UIT, Kenitra, Morocco
• Hassan Silkan FS, UCD, Eljadida, Morocco
• Mohamed Batouche, Constantine University 2,Algeria
• Habib Benlahmer, FS, UBM, Casablanca, Morocoo
• Yassine El Ghayam, EMSI, Rabat, Morocco
• Rifai Amal, CRMEF,Rabat,Morocco
• Fadoua Ghanimi, FS, UBM, Casablanca, Morocoo
• Youssef Es-saady, FP, UIZ, Taroudant, Morocco
• Taher Zaki, FS, UIZ, Agadir, Morocco
• ALi Elmezouary, EST, Agadir, Morocco
• Mustapha Amrouch, EST, Agadir, Morocco
• BAKRIM M'hamed FST, UCA, Marrakesh, Morocco
• Abdelghani Souhar, FS,UIT, Kenitra, Morocco
• Youssef El Merabet, FS,UIT, Kenitra, Morocco
• Rochdi Messoussi, FS,UIT, Kenitra, Morocco
• Rachid Saadane, EHTP, Casablanca, Morocco
• Younès EL Bouzekri el idrissi, ENSA,UIT, Kenitra, Morocco
• Raddouane CHIHEB, ENSIAS, UM5R, Morocco
• Rahal ROMADI, ENSIAS, UM5R, Morocco
• Sanaa EL FKIHI, ENSIAS, UM5R, Morocco
• Abdelalim SADIQ, FS, UIT, Kenitra, Morocco
• Abdellatif MEDOURI, ENSA, UAE, Tetuan, Morocco
Contact:
bdca@uae.ma