The 1st International Workshop on Wireless and Mobile Networks of Next-Generation
International Workshop on Wireless and Mobile Networks of Next-Generation (WMNNG'17) will be held at National School of Applied Sciences (ENSA), Tetuan, Morocco on March 29th and 30th 2017.
Overview
The next generation of wireless and mobile networks is expected to allow a single mobile user to access heterogeneous wireless and mobile networks. Due to the mobility of users and the heterogeneity of different radio access technologies, Quality of Service (QoS) still a critical issue for an integrated wireless and mobile network. In addition, QoS does not take in consideration the user's perception and expectations, in other words Quality-of-Experience (QoE), of the service provided. So, understanding the impact of end-users' behavior, increasingly attract the attention of the industrials and researchers community, contribute to design a successful Next Generation Networks.
The main objective of this International Workshop is to solicit research on QoS/QoE in Mobile and Wireless Networks of Next-Generation. We encourage submissions, including recent experimental, theoretical and numerical results, related to studies in such communication environment.
Authors of high quality papers will be published in special issue on QoS/QoE in the Next-Generation Wireless Networks of International Journal of Wireless Networks and Broadband Technologies (IJWNBT) which indexed in :

      • ACM Digital Library
      • Bacon's Media Directory
      • Cabell's Directories
      • DBLP

Special issue link :http://www.igi-global.com/calls-for-papers-special/international-journal-wireless-networks-broadband/41033
Topics
Topics of interest include, but are not limited to, the following scope:
• Architecture of integrated heterogamous networks
• Integration of fixed and mobile networks
• Handoff and mobility management
• Integration of heterogeneous networks
• Cross-layer design and optimization
• Network management and planning
• Wireless routing protocols
• Multimedia communications
• Multicasting and broadcasting protocols
• Performance analysis and optimization
• Congestion control algorithms and scheduling
• Ad hoc and sensor networks
• Cellular networks
• Performance evaluation of NG networks
• Quality of Service (QoS) and Experience (QoE)
• QoS-QoE relationship modeling
• QoS/QoS provisioning
• QoE: user-perceived quality, cost-sensitive experience
• Efficient video codec design with guaranteed QoE
• QoS/QoE evaluation in wireless networks
• Subjective QoE testing of wireless social networking services
• Real experiments and testbeds for QoE evaluation
• QoS/QoE-aware resource allocation in wireless networks
• QoS/QoE-aware heterogeneous networks architecture and performance analysis
• Service differentiation and multi-service support
• Traffic measurements, modeling and statistical characterization
• Optimization algorithms and heuristics for network dimensioning
Papers must be prepared using ACM template (max 6 pages) and submitted electronically in PDF format via the Easychair system. Click here to submit a new paper.

All accepted papers will be published by ACM ICPS and included in ACM digital library (http://dl.acm.org).
The publication in ACM ICPS has been confirmed. The ISBN number assigned By ACM ICPS to BDCA'17(WMNNG'17) conference is 978-1-4503-4852-2. ACM send all published materials to Thomson Reuters, Scopus and DBLP for indexing in their products.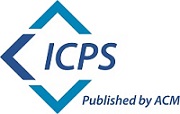 Furthermore, authors of high quality papers will be invited to submit an extended version of their work for potential publication in a special issue/section of an international journal.
Important Dates
– Paper submission: January 15th, 2017
– Deadline extended to : Jan. 22nd, 2017
– Acceptance notification: February 19th, 2017
– Camera ready copy due: March 05th, 2017
– Conference dates March 29th and 30th, 2017

Chairs
Enneya Nourddine, FS, UIT, Kenitra – Morocco
Noura AKNIN, FS, UAE, Tetuan – Morocco
Program Committee
• Abderrahmane Sbihi, ENSA, Tanger, Morocco
• Abdelhakim Hafid, Montréal university, Canada
• Elhajji Said, Mohamed -V- University, Rabat- Morocco
• Alami Chentoufi Jihane, Ibn Tofail University, Morocco
• Asiya Khan, Plymouth University, UK
• Azzouzi Salma, FS, UIT, Kenitra – Morocco
• Benameur Lamia, FS, UAE, Tetuan – Morocco
• Benlhachmi Khalid, FS, UIT, Kenitra – Morocco
• Boushaba Mustapha, Montréal university, Canada
• Chakkor Othman, ENSA, UAE, Tetuan – Morocco
• Charaf My El Hassan, FS, UIT, Kenitra – Morocco
• El Faylali Hanan, FS, UIT, Kenitra – Morocco
• El Adib Samir, ENSA, UAE, Tetuan – Morocco
• Joel J. P. C. Rodrigues, Beira Interior University, Portugal
• Kaicer Mohamed, Ibn Tofail University, Morocco
• Krit Salah-eddine FP, Ouarzazate – Morocco
• Nissrine Krami, Ibn Tofail University, Morocco
• Laassiri Jalal, FS, UIT, Kenitra – Morocco
• Mohamed Salim BOUHLEL, Sfax University – Tunisia
• Nidal Nasser, Alfaisal University, KSA
• Noura AKNIN, FS, UAE, Tetuan – Morocco
• Nourddine Enneya, Ibn Tofail University, Morocco
• Pascal Lorenz, University of Haute Alsace, France
• Raissouni Naoufal, ENSA, UAE, Tetuan – Morocco
• Souad Chebbi, Tunis University – Tunisia
Contact:
E-mail: bdca@uae.ma